Arguably the greatest to play in the NBA, LeBron James entered the league in 2003 as the number-one overall pick by the Cleveland Cavaliers. He made his debut against the Sacramento Kings on October 29, 2003. Exactly 20 years to the date, LeBron is back in the same arena where it all began. The King took to Instagram to share a photo of his dunk and captioned it – "Craziness! Exact to the date!" Here is the post below: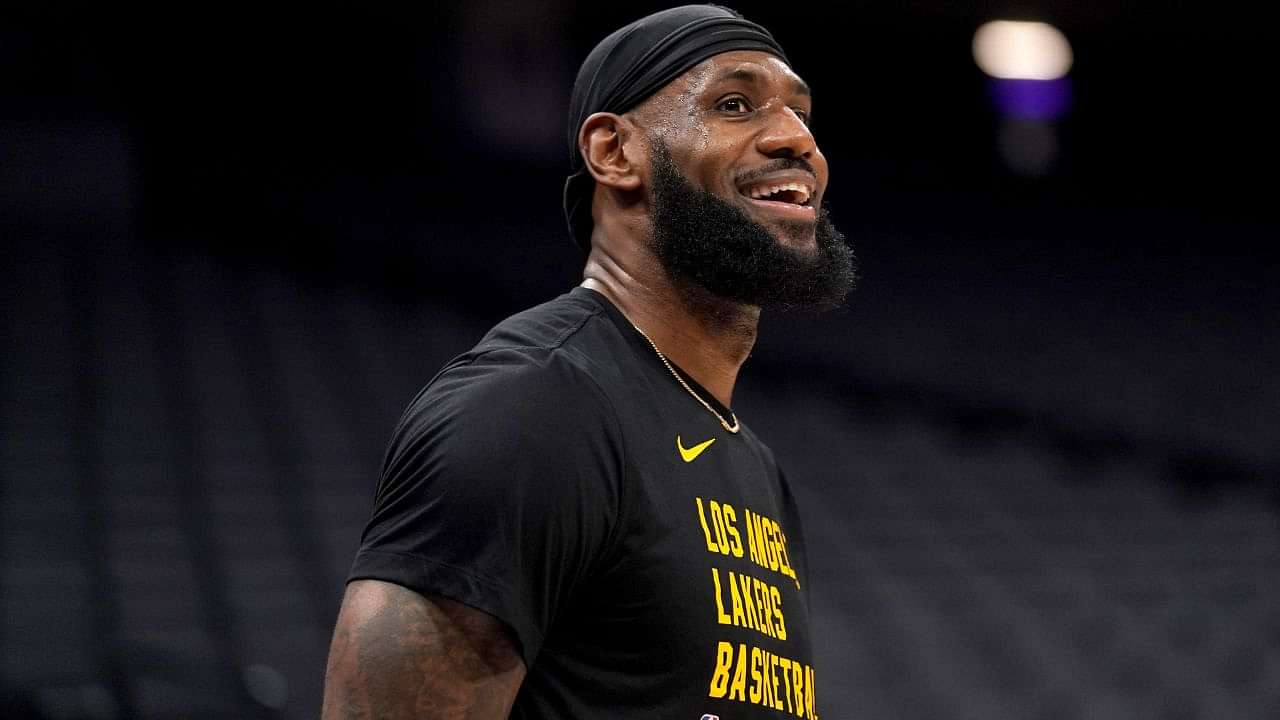 Oct 29, 2023; Sacramento, California, USA; Los Angeles Lakers forward LeBron James (23) smiles before the start of the game agains the Sacramento Kings at the Golden 1 Center. Mandatory Credit: Cary Edmondson-USA TODAY Sports
The four-time NBA champion's debut was a testament of things to come. Wearing the 'Nike Air Zoom Generation', he showcased his skills through 25 points, 9 assists, 6 rebounds, and 4 steals. The player would go on to win the Rookie of the Year. Since then, he has not looked back while building one of the most decorated careers of all time.
The Los Angeles Lakers' Instagram handle also took cognizance of the moment and shared a post to honor his debut. In the post, LeBron talks about his first shot, which came as a result of a 'floppy action' play designed to get him an open jumper near the baseline.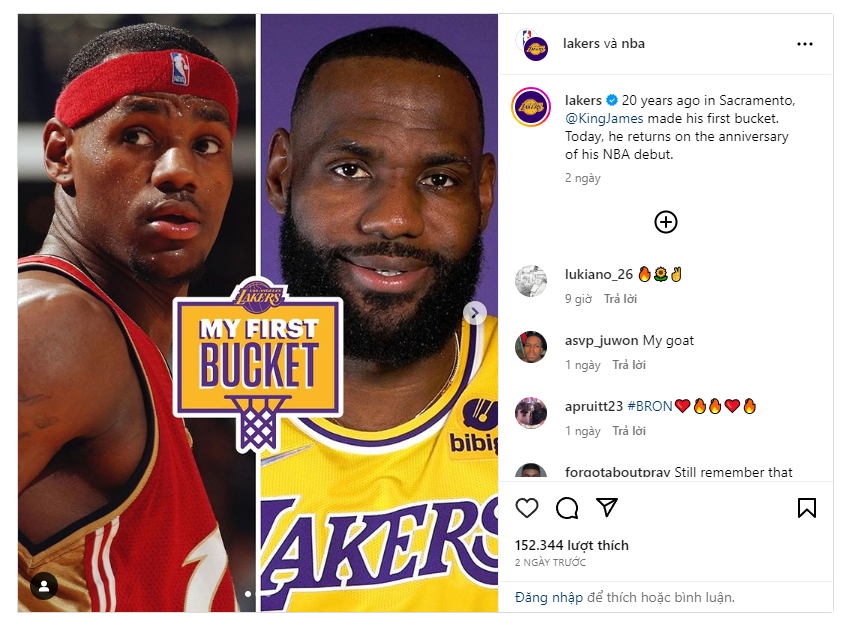 LeBron mentions how he believed his first shot would be a dunk or a layup. However, to knock down a jumper was an amazing feeling. The four-time MVP also talked about how the shot helped settle his nerves and set the foundation for the rest of the game.
LeBron James and the Lakers face off against the Kings
LeBron James will have a full circle moment tonight as he faces off against the Sacramento Kings in the same arena where it all began for him twenty years ago. As a highly touted prospect, the former number-one overall pick came with huge expectations from the fans and the NBA fraternity. The hype around his talent raised a lot of questions about whether he would be able to handle the pressure that comes with it.
After twenty years, it's safe to say that LeBron has achieved everything that was expected and more. The NBA's all-time leading scorer has won four championships, four regular season MVP's, and four Finals MVP's and is still going strong. Along with his accolades, the NBA superstar has also built a billion-dollar empire for himself.
As someone about to turn 39 in December, you would think that he would show signs of slowing down. However, it still looks like he can sustain the greatness and is doing things no 38-year-old player has ever done. With his determination and an unparalleled level of fitness, the fans can look forward to another great season.