Matt LeBlanc's heartfelt tribute to his on and off-screen best friend Matthew Perry leaves the fans in tears yet again
The unexpected passing of Matthew Perry, best known for his iconic role as Chandler Bing in the beloved sitcom FRIENDS, has sent shockwaves through the entertainment industry and left fans worldwide mourning the loss of a comedic genius. Among those paying their respects were Perry's former co-star and close friend, Matt LeBlanc, best known for his role as Joey in the same series.
LeBlanc sent a poignant tribute on social media, including a sweet story about their journey together and a reminder that Perry still owes him $20. LeBlanc's moving memory reveals so much about Perry's kindness and generosity, which won over both his fans and coworkers. His untimely passing will be certainly felt for decades to come within the industry.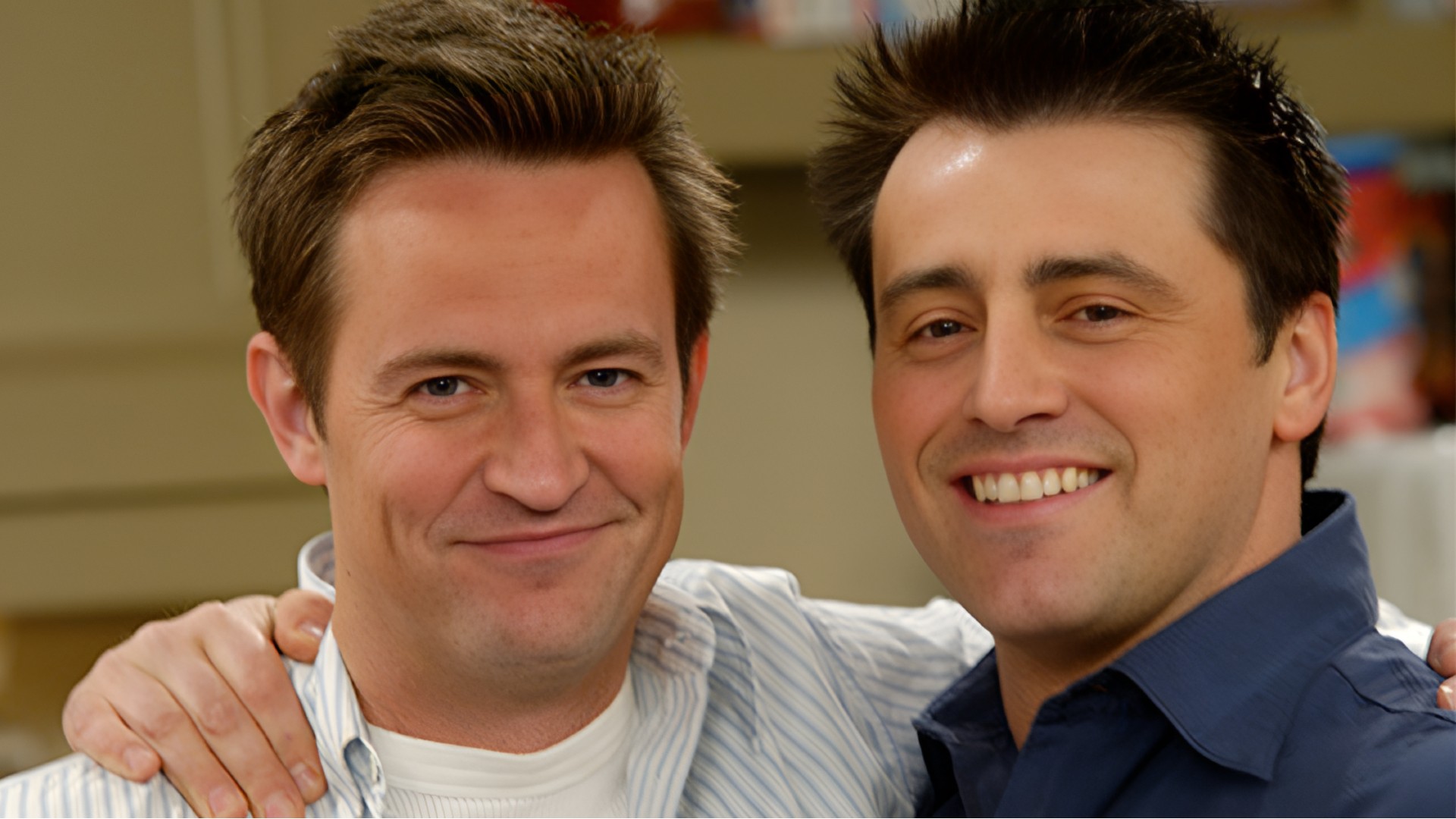 Matthew Perry and Matt LeBlanc
Matt LeBlanc's Goodbye to Dear Friend and Co-Star Matthew Perry
The world is still in shock at Matthew Perry's unexpected passing. Perry was a cherished actor who portrayed Chandler Bing in the classic comedy FRIENDS. Perry's passing has left a void in the hearts of fans all over the world, and his close friend and former co-star Matt LeBlanc has written a heartfelt eulogy that has touched the hearts of many.

Matthew Perry as Chandler Bing in FRIENDS
LeBlanc's homage to Perry honors his talent, humor, and compassion while also acknowledging his well-documented battles with addiction. In a heartfelt Instagram post, LeBlanc shared many photos of himself and Matthew Perry with the caption, LeBlanc wrote,
"Matthew, It is with a heavy heart I say goodbye. The times we had together are honestly among the favorite times of my life. It was an honor to share the stage with you and to call you my friend.
I will always smile when I think of you and I'll never forget you. Never. Spread your wings and fly brother you're finally free. Much love. And I guess you're keeping the 20 bucks you owe me."
LeBlanc's tribute has struck a chord with fans, who have taken to social media to share their own memories of Perry and to express their condolences to LeBlanc and Matthew Perry's family.
Many admirers have remarked on how well LeBlanc's homage embodies Perry's witty and sarcastic Bing. His untimely death will surely serve as a reminder to treasure our family, friends, and loved ones.
Matthew Perry with the cast of FRIENDS
Matthew Perry's death is a tragic loss for the world of entertainment, but it is also a personal loss for LeBlanc and the other FRIENDS cast members. LeBlanc's homage serves as a reminder of the value of friendship and a monument to the cast's close camaraderie. Through his work, Matthew Perry will leave a lasting legacy, and everyone who had the pleasure of knowing him and his work—both on and off screen—will treasure his memory.
Matthew Perry's Everlasting Work on Both on and off Screen
Matthew Perry, one of the most prominent actors of the 1990s and 2000s, left an everlasting mark both on and off-screen. In addition to being a comic genius thanks to his legendary performance as Chandler Bing, he also served as a source of hope for many others through his advocacy for mental health awareness. Outside of FRIENDS, Perry demonstrated his acting range in several movies, such as Fools Rush In, Three to Tango, and 17 Again.
Matthew Perry
Perry's portrayal of Bing, the sarcastic and witty yet endearingly insecure member was nothing short of brilliant. Chandler became one of the most adored characters on the show because of his flawless comedic timing and ability to portray a range of emotions. The on-screen fellowship between him and his co-stars, especially LeBlanc, was evident in real life and gave the TV show an additional touch of warmth and genuineness.
Perry had an influence that went well beyond entertainment. His openness about his personal battles with addiction and despair encouraged many people to get treated and reduce the stigma associated with mental health conditions. He turned into an outspoken supporter of mental health awareness and utilized his position to spread the word and inspire others to get the help they require.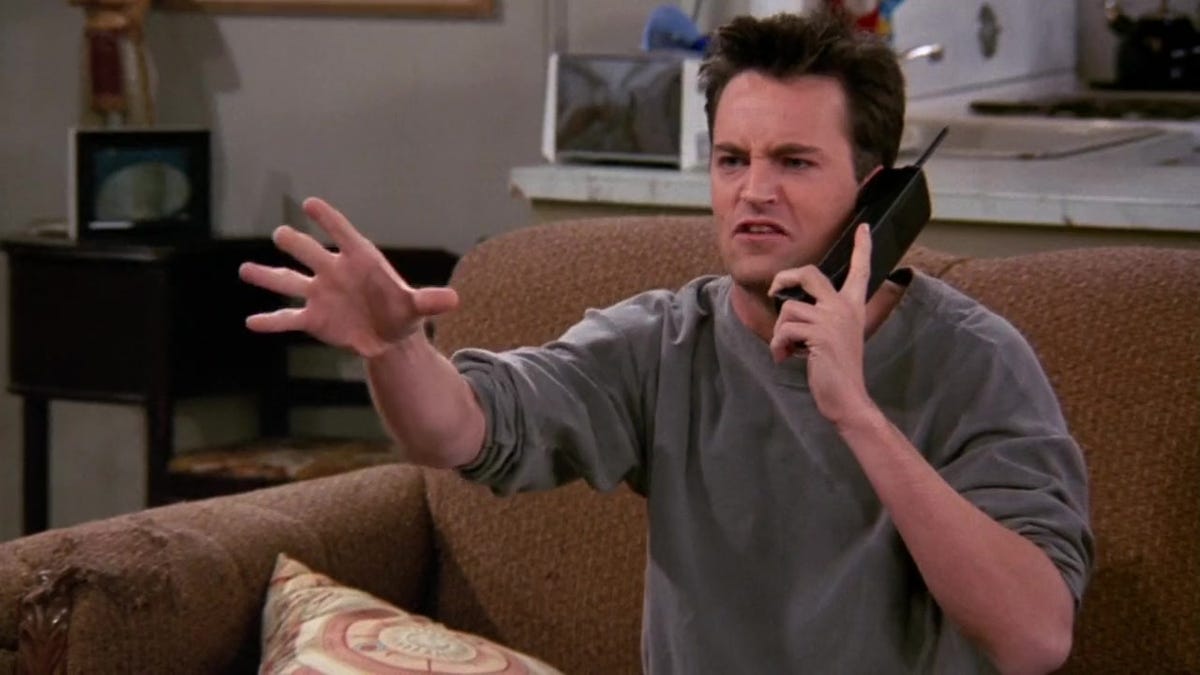 Matthew Perry
Matthew Perry's legacy is not just defined by his comedic brilliance and on-screen success. He was a man who overcame his problems and used what he learned to help others. Many people will miss him terribly because of the lasting impact that his work, both on and off screen, has had on the world. He is a true legend of the era and will continue to remain so for generations to come.